– 10 people
– 175 sqm
– 3 beds of 160 cm / 4 bunk beds of 80 cm

– Wifi
Located on the 2nd floor, it enjoys an incredible sea view: The Île Vierge's lighthouse will rock your night – Fort Cézon will immerse you in the history of Aber Wrac'h.
Equipped with a washbasin and various storage, you will put your suitcases there with great pleasure!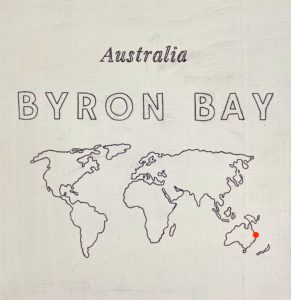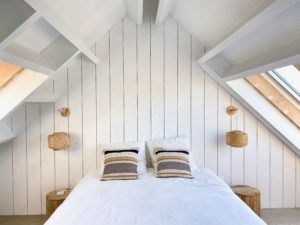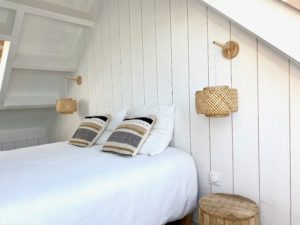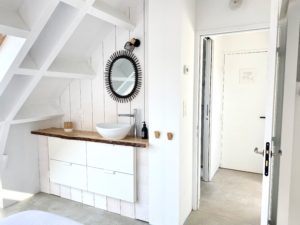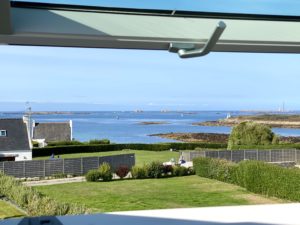 Also located on the 2nd floor, it enjoys one of the most beautiful sea views of the house: the island of Stagadon and the entrance to Aber Wrac'h, without lifting your head from the pillow! It's magical!
With its bathroom right next to the landing, real comfort for a peaceful vacation!
On the ground floor, a little away from the life of the house, the discretion of this double room will prolong your nights or your naps!
The adjoining bathroom (with toilets) nicely completes this small suite!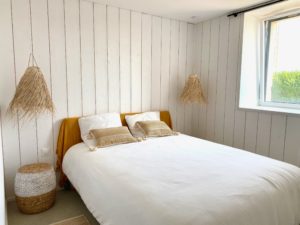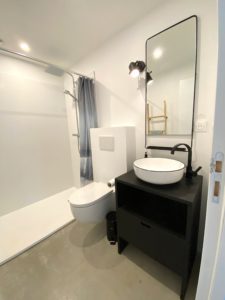 This is the corner of little surfers !! Or the greater!!
A large bedroom with 4 bunk beds, a large closet and a bathroom with toilet: the little ones have a dedicated space!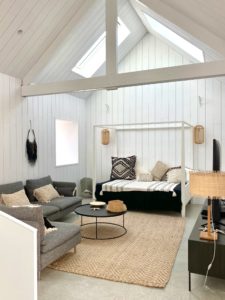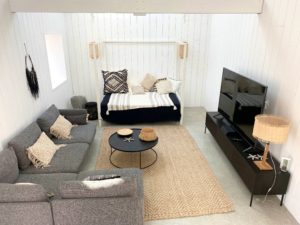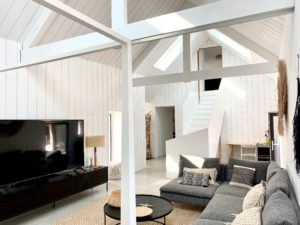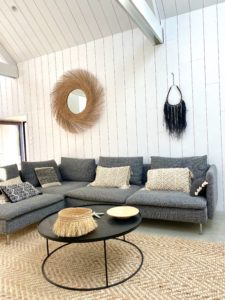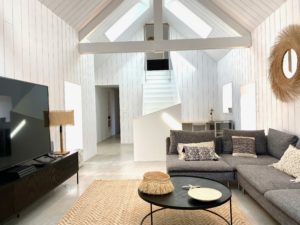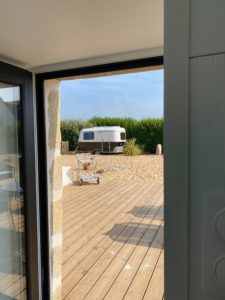 The Large Relaxation Lounge
It is the relaxation area par excellence for vacationers!
Or the nicest meeting room for business seminars!
Sofas – Large TV – Office corner… Everything is there!
Living room in the 1st floor
By taking height, we discover the sea view enjoyed by the Cabane des Dunes.
The sofa creates a convivial space separate from the Grand Salon, but close to the kitchen.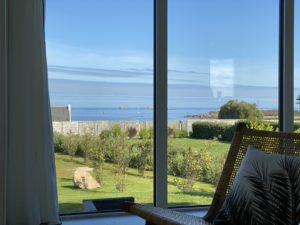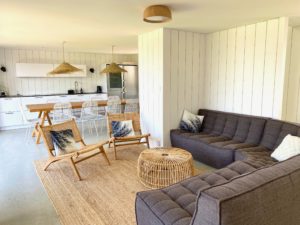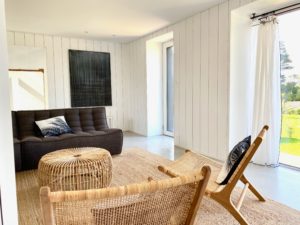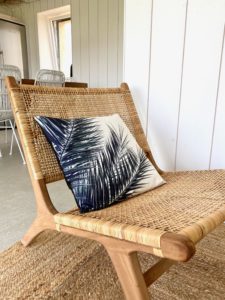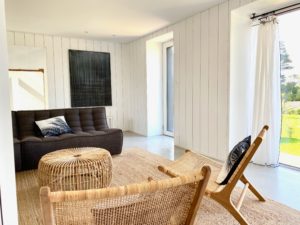 It is equipped with essential devices, all of excellent quality (induction hob with integrated hood, dishwasher, ovens …)
And others more specific to provide multiple functions (wine cellar – steam oven for example), but easy to use.
– Swimming pool heated to 29 ° C from April to October
– Parking for 4 cars
– 4 wooden terraces equipped around the house and the swimming pool
– Renovated caravan / cabin
– Sandy beach on the south side with Californian garden
– Landscaped Breton garden on the north side
– Trampoline
– Pétanque-field
– Direct access to the beach without crossing any road
– Shower "Back from the beach" with temperate water